The features you want with the security you need
The features you want with
the security you need
SendSafely give you the features you want to stay
productive and maintain the highest levels of security.
---
Access Tracking & Notification
SendSafely lets you see exactly who's viewing items, when they access them, and even the geographic location where they are accessing from. We'll even notify you when people view sent items, so you won't have to wonder whether they've received them or not.

Ever wish you could un-send something? With SendSafely, you can. Revoke access to sent items at any point in time, or add new recipients as needed.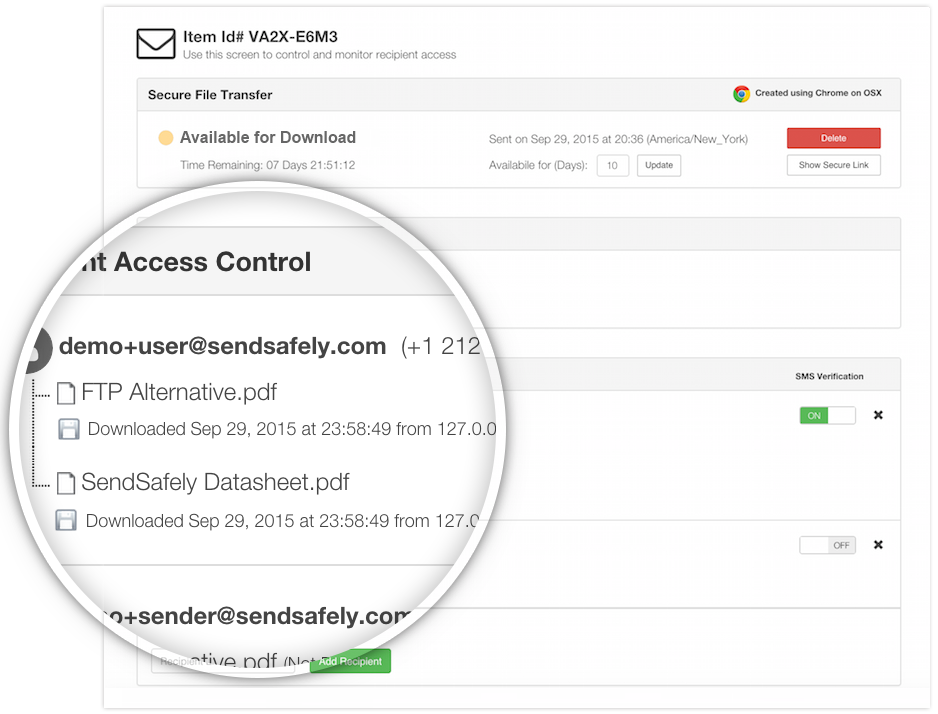 ---
SMS Verification for Strong Authentication
With strong multi-factor authentication options like SMS verification and two-step login, you can be extra sure that users are properly authenticated before they can access the items you send them.

SendSafely also makes it easy for new recipients by authenticating them with a one-time passcode instead of requiring them to register with our site.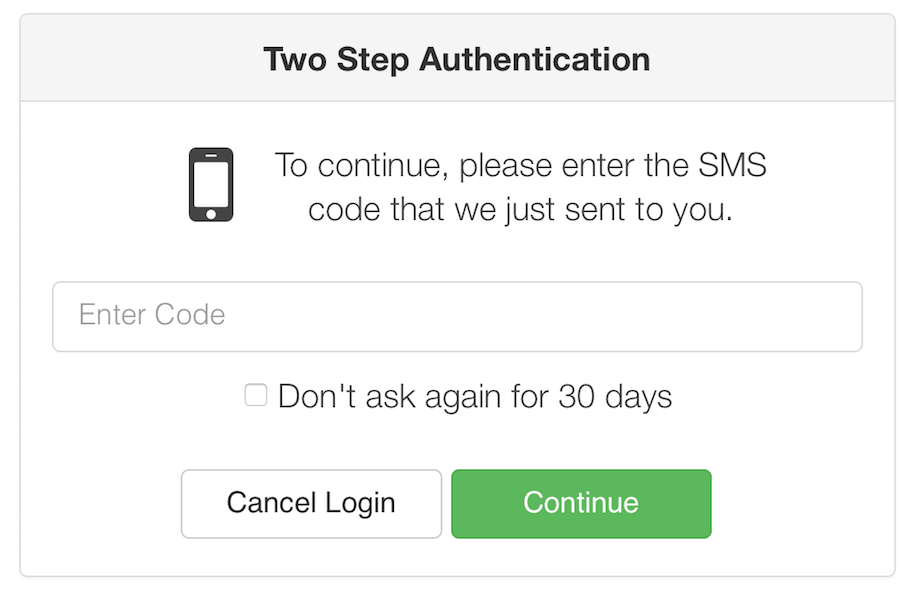 ---
Receive Items from Anyone
Any time you send something with SendSafely, your recipients can also reply back to you even if they don't have a SendSafely account.

We also make it simple for you to receive items by giving each user their own person URL, which anyone can use to send them items securely.

---
Automatic Expiration & Archiving
With SendSafely you can configure files and messages to automatically expire access after a certain period of time. If someone hasn't accessed an item by the time it expires, we'll let you know so you can extend their access if needed.

After items expire SendSafely can also automatically archive them, meaning the encrypted files are automatically deleted and record of the transfer is preserved to retain an audit trail.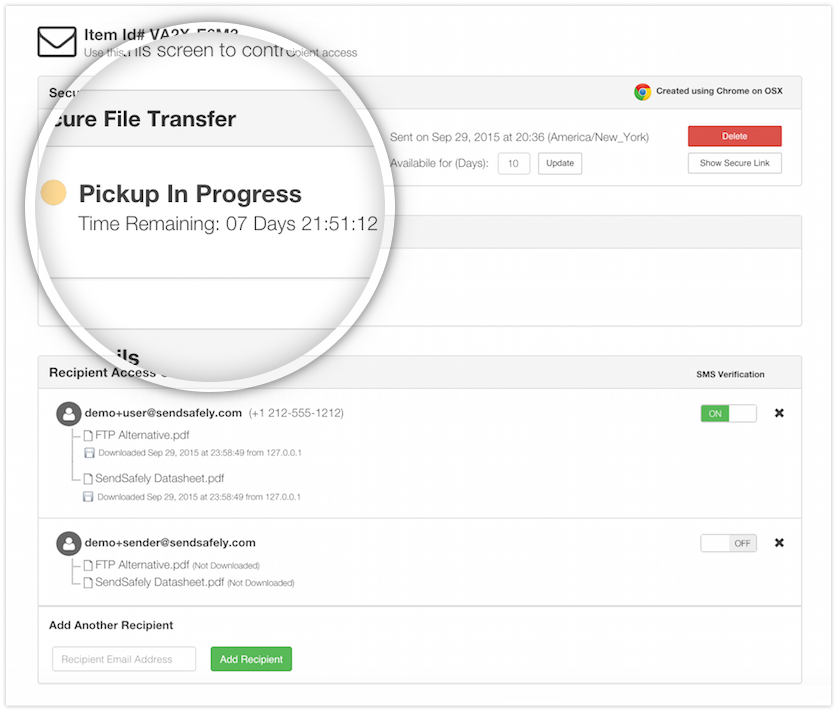 ---
Integration with Outlook and Gmail
The SendSafely Microsoft Outlook Plug-in lets you send encrypted files directly from Outlook with just the click of a button. The process of sending an encrypted file is just like sending a normal file attachment, so your users won't have to learn any new workflows.

For companies that use Google Apps for Business, our Chrome Extension integrates SendSafely with Gmail. Users can add encrypted files to an email message directly from the Gmail compose window.